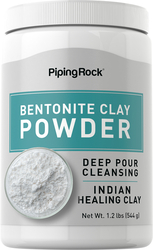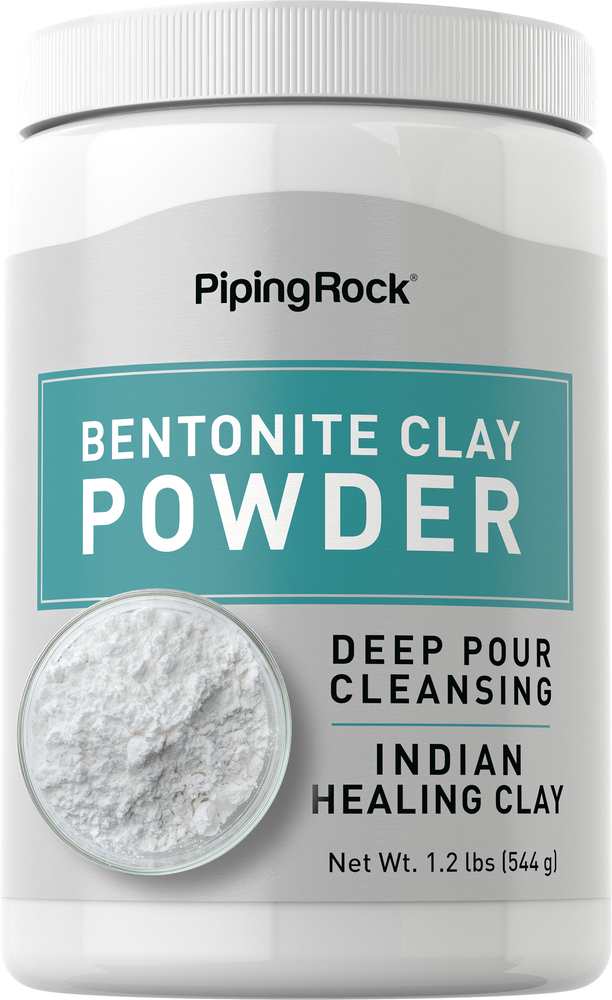 Pure Bentonite Clay Powder, 1.2 lbs (544 g) Bottle
Our Price:
BSD $ 9.49
(25% Off)
Face & Body Detox
Bentonite is a pure volcanic deposit with the ability to produce an "electrical charge" when hydrated. This unique ability makes it ideal as a purifying facial mask to help remove excess oil and dirt. It has a high content of naturally-occurring trace minerals, which allow it to support healthy-looking skin tone and texture. Bentonite has also become popular in health spas to help promote fresh, youthful-looking skin.
Bentonite Clay Powder has a high content of trace minerals that have been used historically to maintain healthy skin tone and texture of the body as well by absorbing excess oil and extracting impurities. Bentonite is a popular clay that is known to promote fresh, youthful-looking skin. It should not be used on sensitive areas of the body.