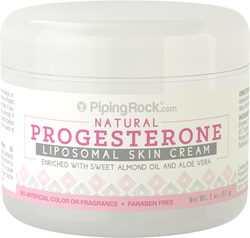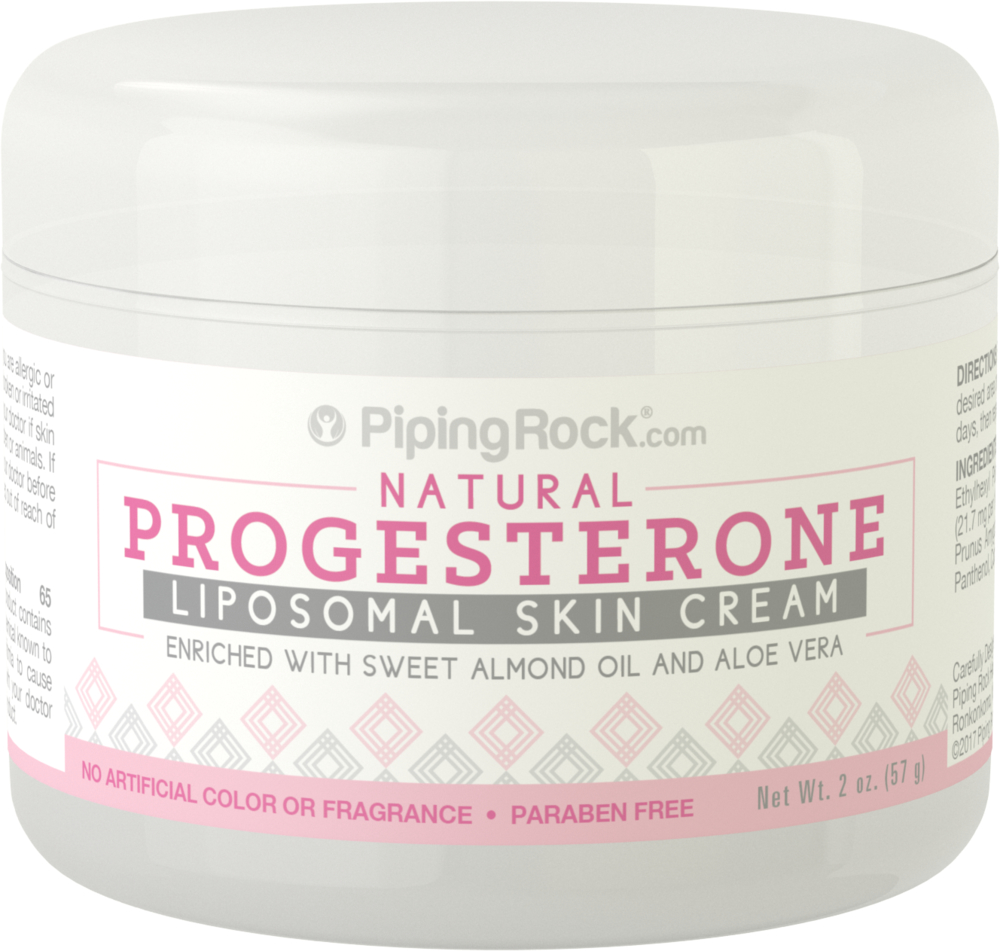 Progesterone Cream (Unscented), 2 oz (57 g) Jar
Our Price:
BSD $ 9.59
(25% Off)
Natural Progesterone Liposomal Skin Cream
Progesterone is a female hormone naturally produced by the ovaries, placenta, and adrenal glands, and is also found in certain plants. PipingRock's liposomal Progesterone Cream contains natural progesterone derived from yam, enriched with sweet almond oil and aloe vera.
This hypoallergenic moisturizing cream absorbs quickly and glides on smooth, and is unscented and contains no artificial colors, fragrances, or parabens. For best results, gently massage ¼ teaspoon to desired area 1-2 times daily for 21 days, then discontinue for 7 days before starting again.
PipingRock's Promise:
We proudly offer you our ever-growing selection of Vitamin & Supplement products designed to help you achieve your wellness goals at the lowest cost in the industry! The beauty lies in the depth of our assortment. PipingRock carries hundreds of Vitamin & Supplement products for Men & Women's Health. We offer capsules, powders, softgels, liquids, organic formulas and much more. Our products are stacked with premium ingredients, sourced from all over the globe. Our robust product line is evolving every day to meet your wellness needs!
About PipingRock's Quality:
You've found your One-Stop-Shop for Vitamins & Supplements at PipingRock. Our formulas are crafted in our own "GMP Certified" manufacturing facilities. We verify PipingRock products with third-party, FDA-registered agencies to ensure quality & purity. Each product goes through hundreds of checks, in-process and post-production. Furthermore, we can assure you that everything that is on our label is consistent with what goes into our Vitamins & Supplements. We guarantee purity, potency, safety and innovation in everything we do.